Months after the final deadline for PPI complaints in August last year Gladstone Brookes is still recovering life-changing sums of money for its clients.
The Top 20 payouts for April totalled £688,417 with the top five all receiving more than £50,000.
The largest payout was £74,570.67 on a single claim from an HSBC credit card. No less than 14 of the 20 totals came from single claims.
Britain's high street banks are still checking the millions of complaints they received in the run-up to the claims deadline so the final cost of the UK's worst ever financial scandal will not be known for some time yet.
Latest figures from the Financial Conduct Authority (FCA) show that with £379.6 million being paid out at the end of November, Britain's lenders have paid out £38 billion on successful claims since January 2011
GB's April Top 20 were: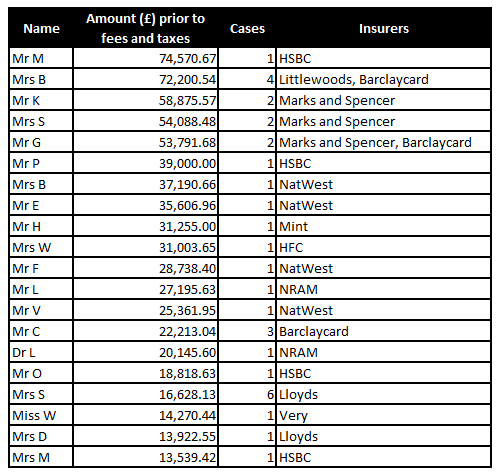 Related Story – https://www.gladstonebrookes.co.uk/blog/2020/04/28/ppi-total-payout-tops-38-billion/