Mis-sold PPI on loans
---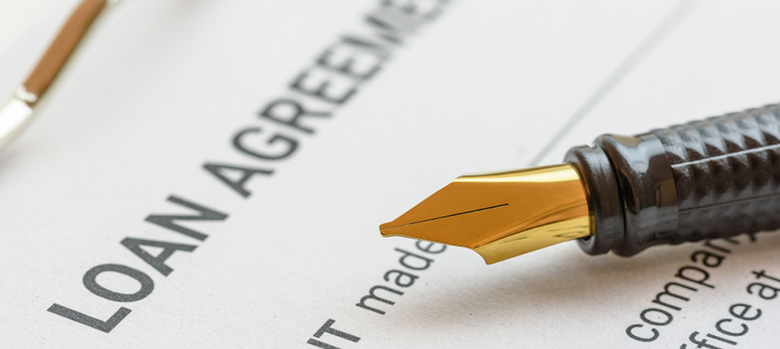 Payment protection insurance (PPI) has been sold for more than a decade to millions of people throughout the UK, attached to loans, credit cards, store cards, mortgages and other financial agreements.
Reclaiming mis-sold PPI on Loans
Although payment protection insurance can often be a useful product, it has historically been mis-sold to customers by banks & lenders. It was much easier to sell PPI alongside a loan than a credit card for example, because of the size and length of a loan.
Lenders identified that customers are more likely to come out of work during the length of the loan repayments – especially with some loans running as long as 5 or 10 years. It's logical that there is a possibility the customer will run into trouble at some stage of repaying the loan and this was often used to make customers feel pressured into purchasing PPI.
Widely mis-sold on loans
PPI policies were frequently sold by various lenders but in many instances, policies were not sold in the correct way.
The Citizens Advice Bureau found that only 15-20% of PPI policy holders were able to make a successful claim (source) – compared to 74% for motor insurance claims and 55% for household claims. This shows how profitable PPI policies were for the lenders that sold them, with less than 1 in 5 people able to make a successful claim. It is because of this that the PPI policies were so heavily mis-sold to customers.
PPI was even added to some loan agreements without the client being aware they had bought the product. Some finance applications required you to 'opt-out' of PPI, but this was often not mentioned – leaving you with a product you were unaware of. If you topped up that loan one or more times – it was not unusual for lenders to add PPI to the new loan; again without ever asking you if you wanted it, needed it or were even eligible to claim on the PPI policy.
---
Examples of mis-selling
Were you led to believe it was a compulsory part of the loan process?
It wasn't – PPI is always an optional product for loans. It also wouldn't have impacted on the lenders decision to give you the loan. If you were told it would increase your chances of getting the loan, then you may have been mis-sold the product.
Did you feel pressurised into taking PPI?
The sales person should have made sure you were comfortable with what was on offer and not forced the deal on you. If you were pressured into taking out a policy you didn't need, then you could have been mis-sold the loan PPI.
Were the costs fully explained?
PPI advice given by sales advisors should have included a breakdown of the cost as a separate item, not hiding it as part of the overall loan repayment schedule. Your loan PPI may have been mis-sold if you were not made aware that it was a separate cost.
Was your employment status discussed with you?
If you were retired, a student, unemployed or working part-time when you took the loan out, you may not have been eligible to make a claim on the PPI policy.
Were alternative policies discussed with you?
The same cover offered by a loan PPI policy is often available elsewhere at cheaper cost.
At the point of sale were you eligible for full sick pay from your employer?
If your lender didn't enquire about your sick pay policy, or sold you PPI regardless, you may have been mis-sold to.
Were the exclusions attached to the policy properly explained to you?
One of the big features of PPI loan policies is that there are a significant number of exclusions – like having a pre-existing medical condition – which could mean the policy would not pay out if you needed it to.
Why Choose Us?
Reclaimed for clients
£1 Billion+
Total refunds obtained through our claims service, amount is prior to fees and taxes.
---
Successful
91%
Our success rate for PPI claims with clients currently stands at 91%, based on 30 months' worth of data from July 2016 to December 2018. Success rate applies only on cases with PPI.
---
Trusted
4.5 out of 5
Our customers rate our PPI Claim service at 4.5 out of 5 stars on Feefo, based on 4,819 reviews between July 2017 and June 2018.
Opening Hours
Monday:
Tuesday:
Wednesday:
Thursday:
Friday:
Saturday:
Sunday:
8:30am – 8:00pm
8:30am – 8:00pm
8:30am – 8:00pm
8:30am – 8:00pm
8:30am – 5:00pm
9:00am – 3:00pm
Closed