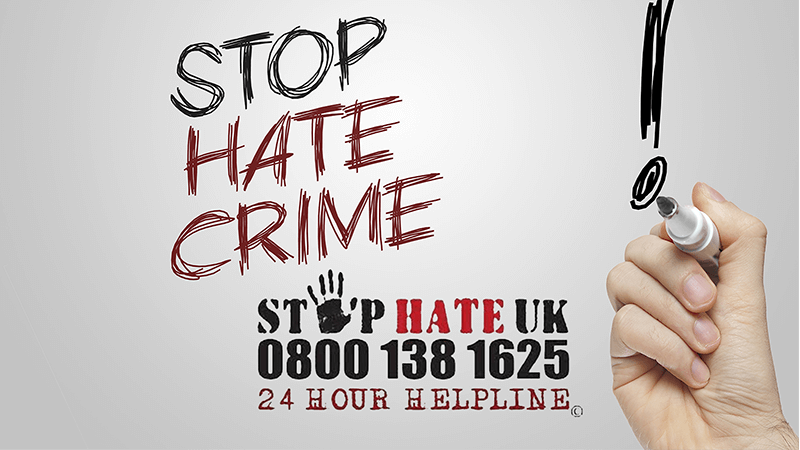 Says Adrian: "Anyone can be a victim of hate crime. It can be committed against a person or property.
Hate crimes are any crimes that target a person because of hostility or prejudice towards that persons:
Disability
Race or ethnicity
Religion or belief
Sexual orientation
Transgender identity
Mental illness
Learning & physical disability
"A hate incident can feel like a crime to anyone suffering one and often escalate to more serious crimes or tension in a community. It is for this reason that police are concerned about incidents. They can only prosecute when the law is broken but can work with partners to try to prevent any escalation in seriousness.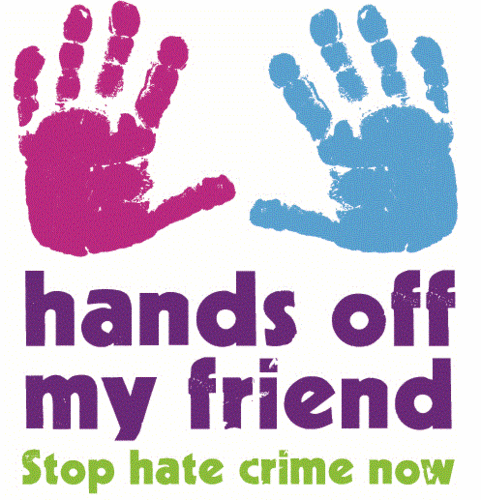 "Hate crimes and incidents hurt. They can be confusing and frightening which can escalate into isolation, depression, self-harm and even suicide.
"Reporting what has happened to you could prevent the same thing happening to someone else. You will also help police to understand the extent of hate crime in your local area so they can better respond to it.
"It makes a difference to you, your friends and your life."
What can be reported?
All hate crimes and incidents should be reported – whether you are a victim, a witness or you are reporting on behalf of someone else.
Incidents can include verbal abuse, physical assault, domestic abuse, harassment and damage to property.
Bullying can be as a result of a person's disability, race, religion, sexual orientation or transgender identity. It can include name-calling, being spat at, kicked or having your personal property taken or damaged.
Don't ignore it – report it
In an emergency, call 999 or 112. You can even send a message via text from your mobile if you register for the service first at www.emergencysms.org.uk
If you contact the police you can speak with confidence and don't have to give your personal details. Information on how to contact your local force can be found at www.police.uk. You can also report online at www.report-it.org.uk/your_police_force
Stop Hate UK provide confidential and independent reporting services and can be contacted at www.stophateuk.org
If you don't want to speak to the police or fill in the reporting forms online you can call Crimestoppers on 0800 555111 or via their website at www.crimestoppers-uk.org
"Anyone can be a victim of hate crime. It can be committed against a person or property"