Amber Arnold and Toby Miller had been together for eight years and were working hard towards getting their dream wedding.
Everything seemed to be going well.  Amber got a promotion in her job and they finally got their first house.  Toby was approaching his final qualification to become a civil engineer and everything seemed set fair.
Disaster
But then disaster struck.
Three weeks after moving into their new home Amber's employers went into administration and she was out of a job.
Out of work
"It was the first time I'd been out of work in six and a half years.  I'd just got a promotion to retail co-ordinator looking after 64 stores and I was out of a job.  I was the main wage earner too because Toby had yet to qualify," says Amber.
With less money coming in each month, the chances of them getting married any time soon were fast receding.  Looking round for any sort of extra income, Amber decided to look into the possibility of reclaiming mis-sold PPI.
Several loans
She says: "I had several loans one after another and when I looked at the paperwork for the last one I saw there was PPI attached to it.  I wanted to try to claim it back myself, but when I did the research I realised I couldn't do it.
"I thought I might be in with a chance of getting something back, so I started to look round for someone to do it for me and saw the Gladstone Brookes advert on TV.  The service I got from them was brilliant.  It was really good – very professional and easy to use.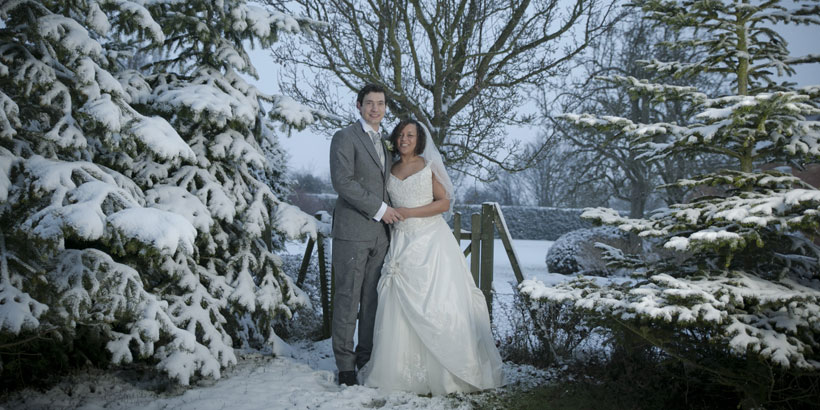 Dream wedding
"I'll never forget the day we got the cheque.  Toby thought we wouldn't get very much, but the claims on all the loans paid out and we got back over £8,200.  Suddenly the dream wedding was back on again.  We couldn't believe it!"
The plan had always been for Toby and Amber to have a white wedding in a marquee with both their families and friends there to help them celebrate.
Perfect
"We had put off laying any definite plans because we wanted everything to be perfect.  The idea was to get the house and then start saving for the wedding, but that couldn't happen after I lost my job.  Now we had enough money for the wedding we wanted with the marquee and the big white dress.  It was unbelievable," she recalls.
To add a touch of fairytale magic, even though the wedding was held in March it started to snow in the early morning and by the time of the ceremony everywhere was covered in white.  "It was just perfect," says Amber.
Honeymoon in Thailand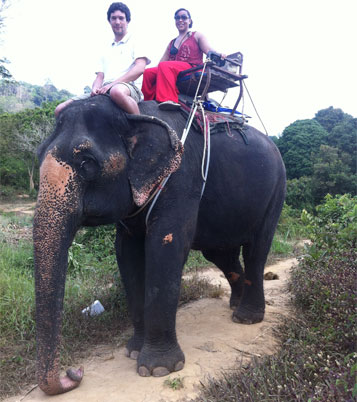 After their dream wedding, the new Mr and Mrs Miller had enough money for a two week honeymoon in Thailand.
"It was great," says Amber, "And the surprises just kept on coming.  I felt ill the third day we were there and then when I came home I found out I was pregnant.  It wasn't planned, but it was wonderful!"