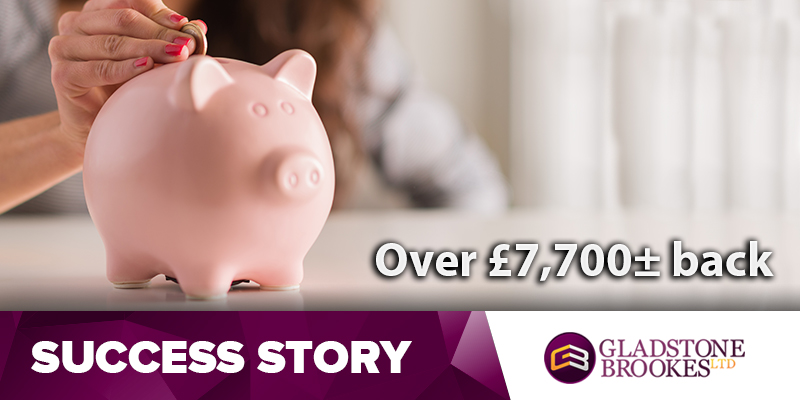 Anthony Noble is very happy with the service he received from Gladstone Brookes.
"I've told lots of people how good they are after the job they did for me," he said.
Professional
"Gladstone Brookes more than earned their fee.  They were efficient, professional and found everything out about my PPI.  I didn't have to do anything.
Mr Noble had seven successful claims for PPI on credit cards, loans and a mortgage from Royal Bank Of Scotland (RBS), Capital One, Natwest and Cheltenham & Gloucester.
Once and for all
He originally contacted us after seeing the advert on TV and deciding to find out once and for all if he was owed anything back from mis-sold PPI on a whole range of agreements.
He said: "I suspected I might have PPI attached to some things, but I had no idea that by the time we were finished I would get back over £7,700±!  Even when one of the claims was rejected they took it to the Financial Ombudsman Service for me and managed to get the decision overturned.
"I've already recommended them to lots of people, especially those who tell me they don't think they've got PPI, because I wasn't sure whether I did or not and ended up getting back a nice little sum."