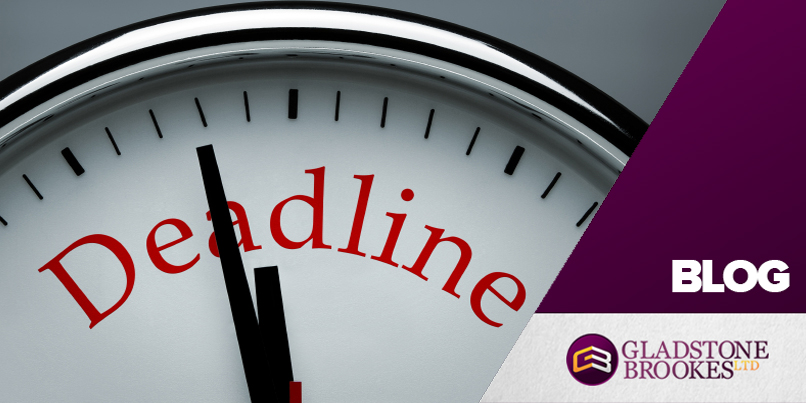 Angry consumer groups are demanding  that the UK financial regulator does not cave in to pressure from the banks to impose a deadline on future PPI claims.
Martin Lewis of moneysayingexpert.com and Richard Lloyd of Which? have written a joint letter to Tracey McDermott, acting chief executive of the Financial Conduct Authority (FCA), with a last ditch plea to prevent the deadline being agreed.
Serious concern
In an open letter they say: "We write to express our serious concern that the FCA is considering the introduction of a time bar on PPI complaints.  We believe this would be to the detriment of consumers and provide the banks with an undeserved resolution to an issue that is entirely of their own making."
The idea of a time bar deadline has been around for some years.  It was proposed by the British Bankers' Association in January 2013, but was dropped after vocal opposition from consumer groups to the then regulator – The Financial Services Authority (FSA).  They said a deadline would only be considered  after consultation with all interested parties. They also said the banks would have to launch a major advertising campaign to make potential claimants aware of what was being planned.
High uphold rates
The open letter continued: "While some banks have taken positive steps to deal with PPI claims and quickly resolve issues for their customers, there are two banks in particular that have high uphold rates for PPI complaints escalated to the Ombudsman and they have set aside substantial extra provisions for PPI mis-selling.
"This suggests they are far from finished dealing with the issue.  A time bar would therefore disproportionately benefit those banks that have been worst at resolving this problem.
"Instead of consulting on a time bar, we urge you to redouble you efforts to ensure that all banks are handling complaints quickly and properly and to make sure that consumers are given the compensation they are rightly due."
New claims
The banks are also bracing themselves for a potential rush of new claims which experts believe could cost them a further £33 billion.
Regulators are examining the impact of the Supreme Court case last year in which a consumer was awarded compensation because she was not made aware that a high percentage of the cost of her PPI was paid in sales commission.
One insider commented: "A couple are desperate for a time bar. The Plevin case is really big — everyone in the industry is saying it could cost billions more."
Investigation
The prospective time bar, which could start as early as the end of next year, is part of a far reaching FCA investigation into the way Britain's banks have handled PPI complaints in the past. 
It was sparked off by exceptionally high uphold rates reported by the Financial Ombudsman Service (FOS) on cases appealed to them by consumers whose claims had been rejected by their bank.
Figures
Figures produced by FOS showed that Lloyds Bank unfairly rejected 82% of PPI claims referred to the service.  Barclays came second in the league table with 68%.
Chief ombudsman Caroline Wayman  said: "PPI complaints still make up the bulk of the ombudsman's workload and resolving these cases remains a priority.
"It will take time to rebuild people's trust and confidence in the financial sector and a first step towards this is for all businesses to show they've dealt with their customers' complaints thoughtfully and with care."
Record fine
Lloyds Banking Group (LBG) was fined a record £117 million earlier this year by the UK financial regulator for mis-handling PPI complaints – five times more than the previous record.
The bank also agreed to either review or automatically uphold 1.2 million previously rejected claims which could be worth hundreds of millions of pounds to consumers.
Unfairly rejected
The Financial Conduct Authority (FCA) said: "As a result of Lloyds misconduct, a significant number of customer complaints were unfairly rejected."
Georgina Philippou, acting director of enforcement and market oversight, said: "PPI complaint handling is a high priority issue for the FCA.
Trust
"If trust in financial services is going to be restored following the widespread mis-selling of PPI, then customers need to be confident that their complaints will be treated fairly.
"The size of the fine today reflects the fact that so many complaints were mishandled by Lloyds.  Customers who had already been treated unfairly once, by being mis-sold PPI, were treated unfairly a second time and denied the redress they were owed.  Lloyds conduct was unacceptable."
PPI provision
LBG added a further £1.4 billion to its £12 billion PPI provision in their half year results, but also warned that if claims continue at their current level they would be forced to add a further £3 billion to cover future claims to the end of 2016.
Barclays Bank added £600 million to the amount they have set aside, making a total of £6 billion.
£20.5 billion paid out
Latest figures released by the FCA show that a total of £20.5 billion has already been paid out by the banks with £406.7 million being added in June.  The latest payout continues the trend of paying more than £⅓ billion a month over the past year.
The overall amount set aside by the UK banking industry to pay compensation to consumers mis-sold PPI now stands at an estimated £27 billion – nearly £1,000 for every household in the UK – making it one of the most expensive financial mis-selling scandals the UK has ever known.