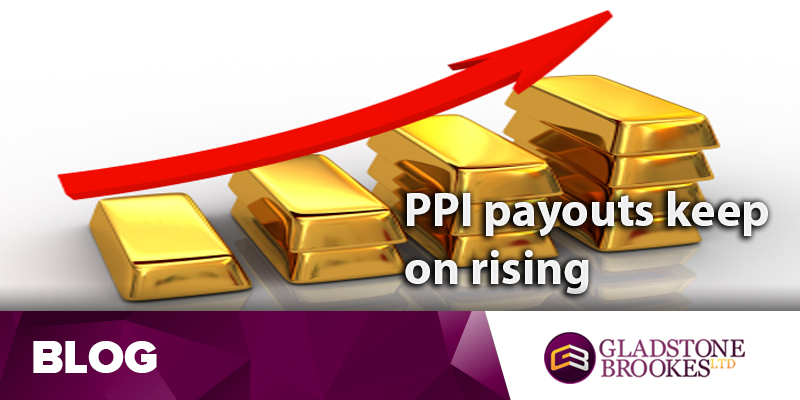 New figures from the Financial Conduct Authority (FCA) show that Britain's banks paid out another £327.9 million for mis-sold PPI in July.
That maintains the average £⅓ billion increase each month over the last year and brings the overall total paid out since January 2011 to £20.8 billion
Successful claims
A series of increases by high street banks in their provision means the total set aside to pay successful claims is now over £26 billion.
But there are two major events on the horizon which could dramatically increase this figure.
Plevin
The first is the way in which the landmark Plevin decision in the Supreme Court last year will affect how claims for mis-selling take shape in the future.
The judgement held that a broker had mis-sold PPI to his client because he did not reveal that a large proportion of the premium she paid actually went in commission to him rather than paying for the policy – 72% of the £5,780 paid.
Flood
Experts are now suggesting a possible flood of new PPI claims which could cost the banks up to £33 billion.
The judgement is being examined as part of the FCA's thematic review into the way PPI cases have been handled in the past and an announcement is expected soon.
Deadline
The second event is the possible introduction of a deadline for future PPI claims.
Though lenders have already paid out almost £21 billion for successful claims, you would be wrong to think the PPI mis-selling saga was nearly over.
Estimate
The FCA estimate there have been around 14 million claims to date, but it is believed 45 million PPI policies were sold between 1990 and 2010.
The banks have been pushing for a deadline since losing the High Court judicial review in 2011.  The idea was rejected by the Financial Services Authority (FSA) in 2013 after vocal protest from consumer groups.  However, it's now back on the agenda and under active consideration as part of the thematic review.
Time bar
If the FCA finally agree to a time bar, experts agree it will unleash a flood of new claims from those people who haven't claimed already.
It's impossible gauge how many claims there might be, but with an average payout of £2,500 there is little doubt that it will generate many more millions if not billions of pounds in compensation for consumers.