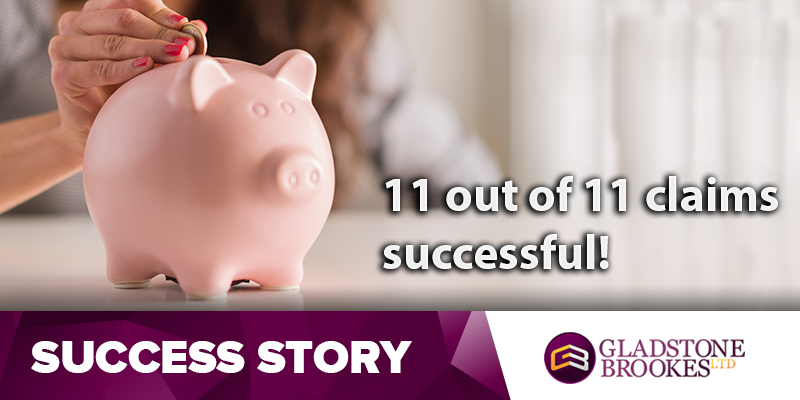 Carer Christine Langley wasn't sure whether or not to make a claim for PPI which she may have been mis-sold on her HSBC loans.
"I kept seeing the Gladstone Brookes advert on TV and kept wondering should I or shouldn't I?  I knew I had PPI on at least some of the loans and it was my sister who finally persuaded me to pick up the phone and start the claim," she said.
Average
Christine had no real idea how much money she might be owed.  She knew the average payout per claim was around £1,600±, but she didn't know how many of the 11 claims she submitted would be successful.
The answer to that was all of them, netting her compensation of £36,5890.37±!
Shocked
"I was shocked at how much I got back," she said. "£36,000±?  I didn't expect that at all.
"The service I got was very good indeed and they kept me in touch all the time with progress.  I was really pleased and so was my husband.  He's starting his own claims now so we might have still more to come back."