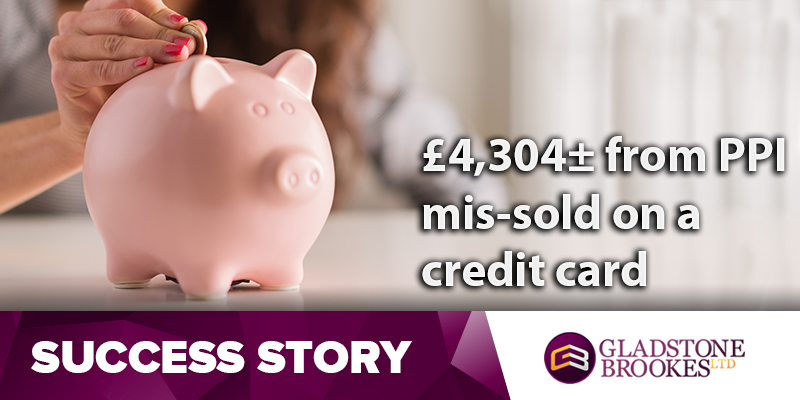 Teacher Philip Kinmont knew he was paying something on his credit card but wasn't too sure what it was.
So after seeing the Gladstone Brookes TV advert on the TV he decided to check it out.
Statement
Said Philip: "I knew I was paying something on the card because it was showing on my statement, but I didn't know it was PPI."
The claim against MBNA proved Philip had been mis-sold and he received £4,340.04± compensation.
Service
"The service I received was very efficient and very professional. I was very impressed with it," he said.
"I had been planning to upgrade my kitchen and get some new windows so the money came in very handy."