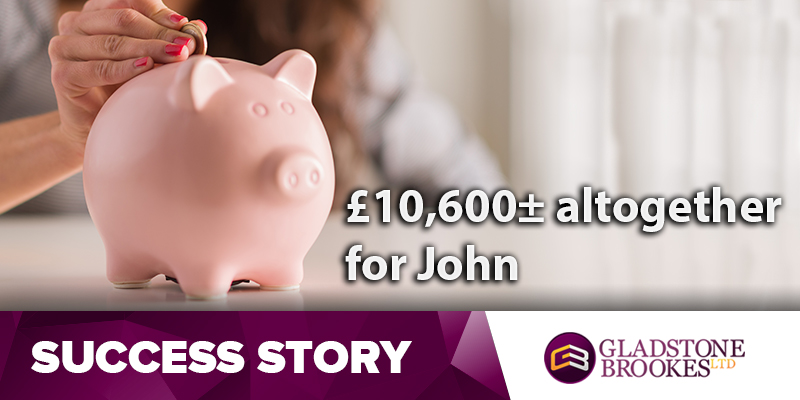 Butcher John Duggan first came to Gladstone Brookes in 2012 with a number of claims against Lloyds Bank and ended up with £3,661.24± in compensation.
He was pleased to get the money back for mis-sold PPI on a number of loans and thought that was the end of it – but it wasn't.
Found
In 2015 Joh took a call from Gladstone Brookes to tell him they had found a number of other Lloyds loans which had PPI attached.
Said John: "The advisor told me that, using a new process, they had managed to identify these new loans.  To be honest, they were so long ago I'd forgotten about them, but I asked them to go ahead to see if the bank owed me any more money.
Amazed
"I was amazed to end up getting back almost twice what I'd received in 2012 with a payout of £6,990.34± – so I got back more than £10,600± altogether.
"If it hadn't been for Gladstone Brookes the bank would still have the money in their pocket.  Instead it's safely in my bank account while I work out what I'm going to do with it," he added.