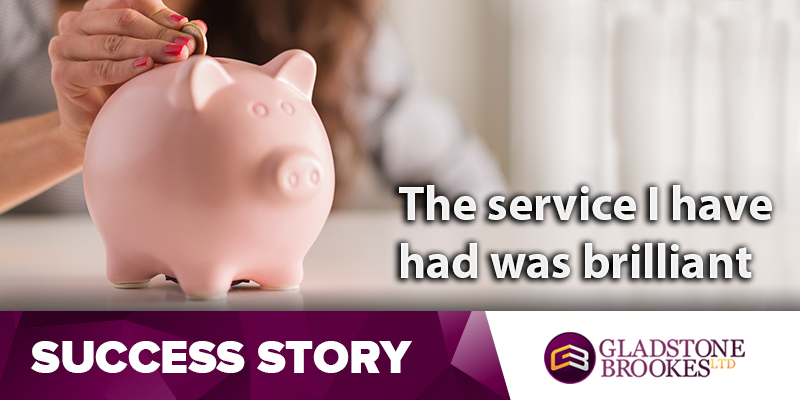 Patrick first contacted Gladstone Brookes about possible mis-sold PPI in May 2012.
He thought he may have had it on a series of loans, his mortgage with Cheltenham and Gloucester and an MBNA credit card.
Claims
"I was sure I had it on some, but couldn't be certain about the others.  After Gladstone Brookes made the claims, it turned out we were successful with four out of the seven we tried and I ended up getting just over £7,500± back.
"I was really surprised about how much I was paid out. It was great because it allowed me to clear all of my debts and set me on a much firmer financial footing," he said.
New process
But that wasn't the end of the story.  Three years later, using a new vetting process, Gladstone Brookes was able to identify Patrick had PPI attached to another seven loans with Lloyds Bank.
"They called me up and asked if I wanted to make any further claims and it was sweet to know I was going to get something else back that they'd taken off me," he said.
Surprised
"But what really surprised me was how much I got back – over £24,800± that I knew nothing about!  I know I could have made all the claims myself, but I would never have known about those extra loans and would have missed out on all that money.
"The service I have had was brilliant – very professional," he added.