Anti-bullying and hate crime campaigner Adrian Derbyshire chose Warrington's busy Golden Square shopping mall to launch his 2016 community outreach campaign and #SASSY his new campaign in memory of daughter Julia.
Fittingly, some of Julia's schoolfriends turned up at the launch to honour her memory. They were joined by other teenagers from the National Citizen Service and the Duke Of Edinburgh Award scheme who had been inspired by listening to him speak.
Tragedy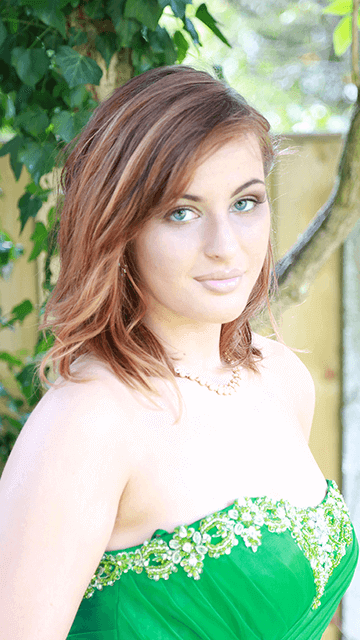 Adrian has already spoken to over 158,000 people nationwide about his anti-bullying and hate crime campaign, but when tragedy struck last October he wasn't really sure if he could carry on.
He found Julia collapsed at their Warrington home and fought desperately to save her life by giving her CPR until the ambulance came. She was rushed to the hospital, but after five days on life support, Adrian had to take the heartbreaking decision to turn the machine off.
Aware
He had been aware that she had suffered years of physical and mental abuse while living with her mother in America and was eventually successful in bringing her back home where it seemed she was settling happily into life in the UK.
But what he didn't know was that Julia had a darker side to her character. She was leading a double life, with hidden telephones and a false identity as a member of website groups which promoted teenage self-harm and suicide.
Says Adrian: "I used to talk about this sort of thing happening to other people's children, but now I talk about Julia and what happened to her.
Vital
"It's vital that we get this message out there. If, as a trained counsellor and an ambassador for anti-stigma, bullying and hate crime, I was unaware of what was going on, what chance have other parents got?
"Even though I tried to prohibit unsuitable use of the internet she was able to access these through other sources such as friends.
"She was able to talk with and 'meet' strangers online, who encouraged her to self-harm without thinking of the consequences. I also discovered 'Keyboard Warriors' and 'Trolls' who criticised her online. Through social media, she was able to create an online persona, who she created to be a 'bad' girl, but then felt the pressure of living up to that in reality."
#SASSY
Julia was a big part of Adrian's anti-bullying and hate crime campaign, often travelling with her dad to spread the message and helping to save young lives.
The new section of his campaign, under the hashtag #SASSY (Support Against Self-harm and Suicide in Youth), is dedicated to her memory and his drive to try to ensure it doesn't happen to others.
Letter
The new campaign has a very high profile supporter – none other than Prime Minister David Cameron, who he met on a visit to 10 Downing Street last year. He has received a letter from the Prime Minister, saying: "My heartfelt condolences after hearing of the terribly tragic news about your daughter, Julia. I know all too well from my own experience how devastating such a loss will be for you.
"Your foundation has been doing outstanding work to support young children across the UK and I am sure the Julia Derbyshire Campaign will be a great addition to these efforts. Without a doubt, your work is a credit to Julia's memory and I am sure that she would be incredibly proud of everything you have done and continue to do to help others."
The Prime Minister's son, Ivan, died in hospital in 2009 at the age of six.
On the road
Adrian is already back on the road, travelling thousands of miles to speak to thousands of people. In recent days he has passed on his inspiring message to students at Myerscough College, three groups of teens in Preston and Bolton. He has also travelled to Amsterdam at the invitation of city authorities to discuss taking the campaign to Holland.
He said: "I've been working so hard that I don't feel the pain and loss of Julia for the most part, but sometimes it just creeps up. I was in the car the other day on the way to Preston, listening to the Ibiza Decades album, but I couldn't stop crying at the same time.
"The #SASSY launch on Saturday was very emotional, but the work has to go on. I have some great volunteers now and I'll be talking to lots of teens in the coming months, telling them self-harm is not the answer."
"It's vital that we get this message out there. If, as a trained counsellor and an ambassador for anti-stigma, bullying and hate crime, I was unaware of what was going on, what chance have other parents got?"