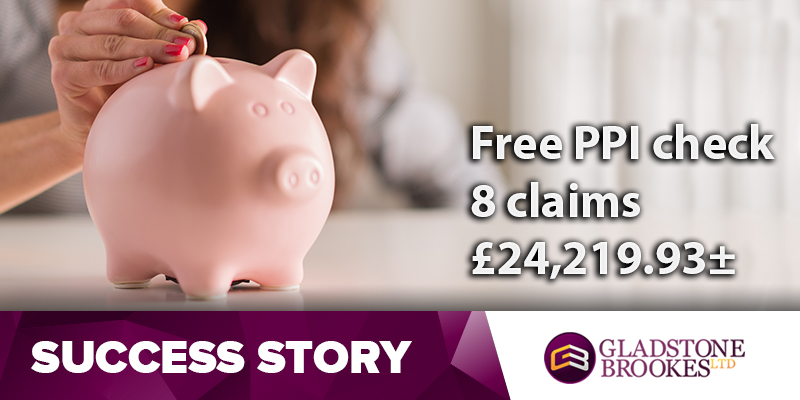 For Claire Taylor the decision to answer a Facebook advert offering a free PPI check was to change her life and give her the deposit to buy her first home.
The inquiry was passed to Gladstone Brookes and Claire pursued the claim through our Free PPI Service. The investigation unearthed no fewer than eight loans with Yorkshire Bank on which PPI had been mis-sold, bringing in a total of £24,219.93± in compensation.
Huge surprise
"The amount I got back was a huge surprise," says Claire. "I would have been happy with £2,000 for Christmas.  Now I can get on the property ladder.  There's enough here to make my deposit and I can achieve my dream of owning my own home.
"I never thought it would happen in a million years.  I've been trying to do it for ages, but renting and saving for the deposit is really hard.
Service
"The service I've had from Gladstone Brook has been 100%.  It's been brilliant.  I was kept up to date all through the process and there was always someone there if I had a query I wanted answered."