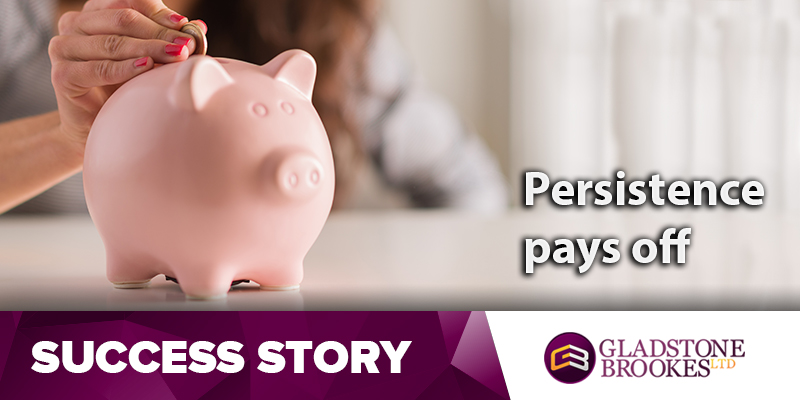 Keith Deeley knew he had PPI attached to finance loan agreements with Lloyds from the past because he remembered the circumstances.
"We were led to believe we had to have it if we were going to get the loans," he said. "Some of the agreements were over 20 years ago, but I remember the circumstances."
Mis-sold
Keith decided to try to reclaim any mis-sold PPI when he saw the Gladstone Brookes advert on TV.
"When I rang up I had to admit I didn't have many details because the agreements were so long ago, but the advisor took down what I could remember and the claims were made," said Keith.
Rejection
Halifax agreed PPI had been mis-sold on a credit card and offered £228.43± in compensation and Lloyds accepted mis-selling on two loans, offering compensation of £2,621.26±, but rejected the claim on a third loan.
However, after examining the rejection Gladstone Brookes recommended it be appealed to the Financial Ombudsman Service (FOS). The decision was duly overturned, with Lloyds offering £2,214.52± compensation, bringing the whole amount recovered to £5,064.21±.
Persistence
"Your persistence paid off," said Keith. "The service overall has been excellent. I had no idea these sums of money were involved."