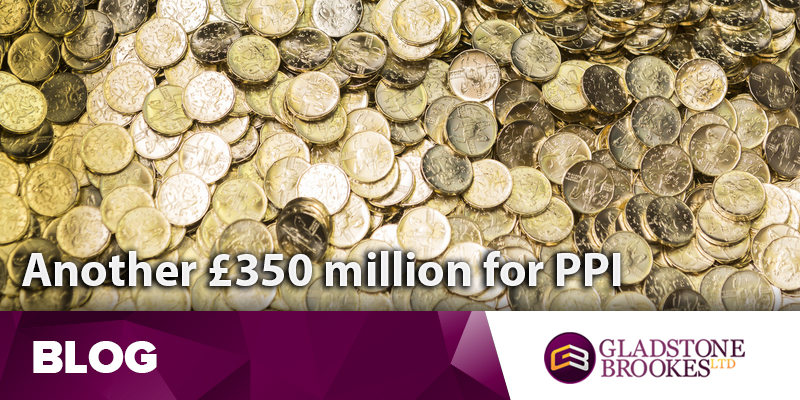 Lloyds Banking Group (LBG) has added yet another £350 million to its £17 billion provision for mis-sold PPI.
The bank – which has set aside the lion's share of the £40 billion compensation fund set up by the UK banking industry – said the new money was in response to the confirmation of the PPI claims deadline as August 2019, two months later than they had previously calculated.
Deadline
In its 2015 annual figures the bank made a massive increase of £2.1 billion after the Financial Conduct Authority (FCA) gave a provisional date for the PPI deadline as the Summer of 2018.
It said at that time: "The outstanding provision should be sufficient to cover all future PPI related complaints and associated administration costs through to mid-2018."
Delayed
Then came the announcement that the deadline would be delayed for a year until around June 2019, so all of the UK's banks had to calculate how much they thought the delay would cost them.
LBG added £1 billion to their pot in the third quarter of 2016.
The last
Announcing the increase, LBG chief financial officer, George Culmer, told the Financial Times the increase 'would be the last big PPI provision that we would expect to take'.
It was not to be.  When the FCA finally confirmed the start date for the deadline it was two months later than previously suggested, causing yet another recalculation.
Latest
The latest delay was coupled with an instruction by the FCA that the UK's banks should write to 1.2 million consumers whose PPI claims have already been rejected to advise them they may be able to make a new claim under the landmark Supreme Court Plevin decision of 2014.
The Plevin case held that PPI could also be mis-sold if the purchaser was not made aware at the time of the high level of commission paid on the sale.
Revealed
The £350 million increase was revealed in a filing to the US Securities and Exchange Commission last week.
LBG said It will be reflected in its first quarter results due in April and has no impact on guidance.
Statement
In a statement it said: "The additional provision has been taken to reflect the estimated impact of the policy statement, including the revised arrangements for Plevin cases, which includes a requirement to proactively contact customers who have previously had their complaints defended and which is likely to increase estimated volumes and redress.
"The policy statement also confirmed a two-month extension to the time bar to the end of August 2019."