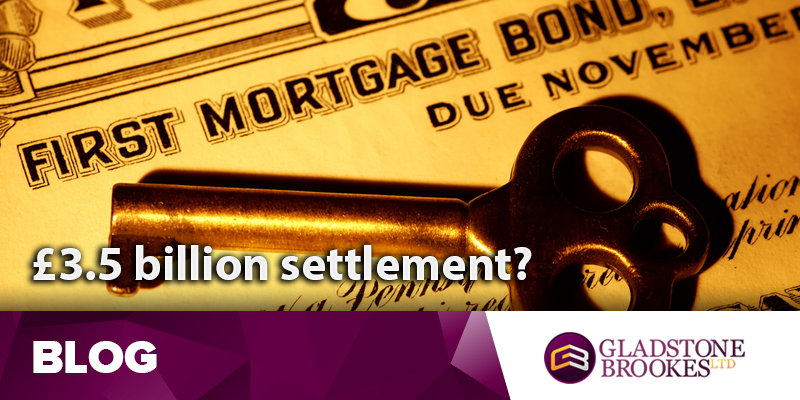 Royal Bank Of Scotland (RBS) is believed to be on the verge of settling a £multi-billion claim for the mis-selling of toxic mortgage bonds in America.
Details have not yet been confirmed, but it is understood that the bank are close to a settlement with the Federal Housing Finance Agency (FHFA) for $4.5 billion (£3.5  billion)
Advanced talks
A Whitehall source says the two sides are in advanced talks and the deal could be finalised in the next few weeks.  However, one insider was concerned the final total could be more than £3.5 billion.
The settlement relates to the mis-selling of mortgages to America's two giant government backed loan firms – Fannie Mae and Freddie Mac – prior to the 2008 financial crisis.
Obstacle
If it goes ahead the deal would remove one more obstacle in the path of RBS returning to private ownership.  The bank is still 72% owned by the British taxpayer after being bailed out for £45 billion in 2008 at the height of the financial crisis.
It has never made a profit since then and has lost a further £58 billion over the last nine years.
Overcome
However, it is not the only obstacle RBS has left to overcome.
It still needs to reach an agreement with the US Department Of Justice (DOJ) over the mis-selling of mortgage-backed securities.
Negotiations
Negotiations have been delayed by President Trump's decision to clear out a number of top DOJ officials and their replacements are not yet in post.
In November there was speculation that this settlement could go as high as $12 billion.
A number of other leading banks have already settled with the DOJ. Deutsche Bank and Credit Suisse settling for $7.2 billion and $5.3 billion respectively.
Sold at a loss
Chancellor Philip Hammond has indicated that once all obstacles have been removed he will consider re-privatising the bank at a loss.
He has told MPs: "Our policy remains to return the bank to private hands as soon as we can achieve fair value for the shares, recognising that fair value could well be below what the previous government paid for them."
The Labour government paid 502p per share in 2008, but the shares are currently valued at just 251p.