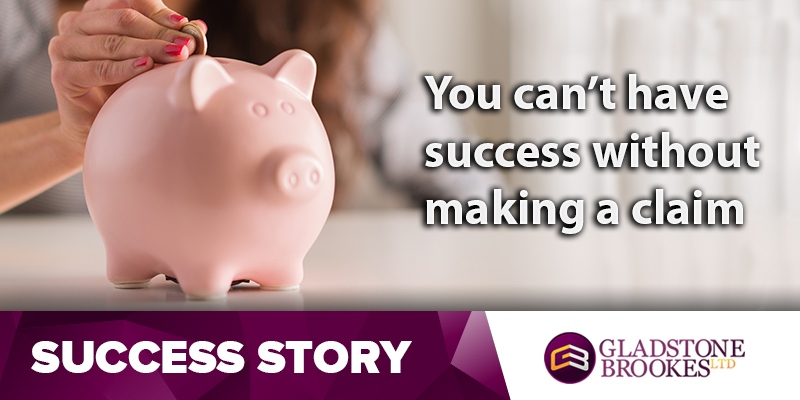 People have lots of reasons for not making a PPI claim so far and at Gladstone Brookes we hear them all.
Some have been too busy to make a claim and others – like 19% of those surveyed by Which? recently – think that the potential amount of compensation is not worth the effort.
The same survey showed 28% haven't claimed because they believed it is 'too much hassle' and 42% no longer have the paperwork for their agreements.
Not sure how to go about it
There are other reasons too like our client Freda Thompson who had been thinking about possibly making a claim for mis-sold PPI for a while, but hadn't done anything about it because she wasn't really sure how to go about it.
"But when I saw the Gladstone Brookes advert on TV they looked like just the people to help me," she said.
She was right.  Listen to the call telling her she was going to receive £38,883± in compensation.
Too busy
The pace of modern life is hectic and lots of people tell us they have been too busy to make a claim, like businessman Chris North. But after selling his property and lettings agency to retire he decided to give us a call.
He said: "I know I could have done the claims myself, but I didn't know how to go about it.  I also thought it more likely the bank would try to muck me about if I did it on my own and there was more chance Gladstone Brookes would know the type of obstacles likely to be placed in my way, so I gave them a call and asked them to look at all of the claims I thought I might have.
Mr North had used four credit cards in his business life – Marbles, Royal Bank Of Scotland (RBS), Bank Of Scotland and MBNA – and through a series of claims we were able to recover the amazing sum of £130,153.43± in mis-sold PPI premiums and interest.
No paperwork
Lynn Pinkney knew she had taken out a number of loans with Barclays Bank over the years, but couldn't be sure whether or not PPI had been attached to any of them.
"They were all so long ago I didn't have any of the documents or anything, but when I saw the Gladstone Brookes advert on TV I decided I would check," she said.
The subsequent investigation found out that not only was PPI attached to her Barclaycard but had also been added to nine Barclays loans she had taken out over a period of years.  The total compensation paid on all 10 of her claims was £9,199.80.
Too much hassle
Sandra Worsley said: ""I hear so many people saying they can't be bothered to do anything about it.  I'm glad I was bothered because I'm now £26,300± better off!"
Sandra was successful in a series of claims against Halifax and Bank Of Scotland.
I knew I didn't have any PPI
One of the most common ways PPI was mis-sold was simply added to finance agreements without this being explained to the customer.
Estate agent Barry Lewis was sure he had never knowlingly taken out any PPI and that's why he had never made a claim for it being mis-sold.
But Barry was wrong because we found that both Natwest and Royal Bank Of Scotland (RBS) had mis-sold the insurance to him on a series of loans and Barry ended up with £5,036.35± compensation.
He said: "I have always been careful with financial matters and to my recollection I had never taken out insurance on any agreement, so I was very dubious about getting anything back at all.
Don't get caught out by the PPI claims deadline
If you think you may have been mis-sold at any time in the past and might want to make a claim take Arnie's advice from the advert and "Do it now!"
Remember, the PPI deadline is 29th August 2019 – any claims submitted after this will not be investigated.