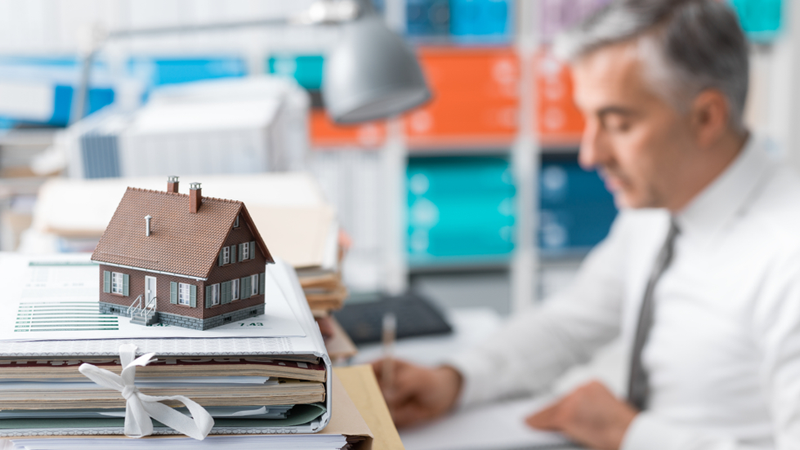 Barclays has agreed a $2 billion settlement over claims it fraudulently sold sub-prime mortgage-backed securities in America in the lead-up to the financial crisis of 2008.
The bank did not admit liability in the case which alleged it had mis-led investors over the quality of the loans backing the securities.
Two former Barclays executives have also agreed to pay £2 million to resolve claims made against them.
Latest
This is the latest settlement in a long series of claims against some of the biggest banks in the world and Barclays said that for them it resolves 'all actual and potential civil claims' by the US Department of Justice (DOJ).
Chief executive Jes Staley said the bank was 'pleased that we have been able to reach a fair and proportionate settlement'
Priority
He added: "It has been a priority for this management team from the start to resolve these historic issues in a timely and appropriate manner wherever possible.
"The completion of our restructuring in 2017, and putting significant legacy matters like this one behind us, mean Barclays is well positioned to produce stronger earnings going forward, and to start returning a greater proportion of those earnings to our shareholders over time."
Substantial penalty
US District Attorney for the eastern district of New York, Richard Donoghue, said: "The substantial penalty Barclays and its executives have agreed to pay is an important step in recognising the harm that was caused to the national economy and to investors in residential mortgage-backed securities."
In a statement the DOJ said Barclays had been involved in 36 deals in sub-prime mortgage-backed securities valued at $31 billion and that the bank misled investors about the quality of the assets, causing billions of dollars of losses.
The investment banking division had committed mail fraud, wire fraud, bank fraud, and other misconduct, it was claimed.
Lied
It further claimed the bank lied about the creditworthiness of the borrowers whose loans were used to underpin the securities who then defaulted on them at 'exceptionally high rates.'
In exchange for the payment of the fine the DOJ will withdraw a civil complaint filed against the bank in December 2016.