Exactly a year after the PPI claims deadline in August last year GB has helped our Top 20 clients to claim back over £¾ million in compensation in a single month.
Top of the list was lady from Northern Ireland who received more than £82,000± on a single claim on a Marbles credit card.
The top five all received more than £50,000± and the total for the month was £796,553.70±.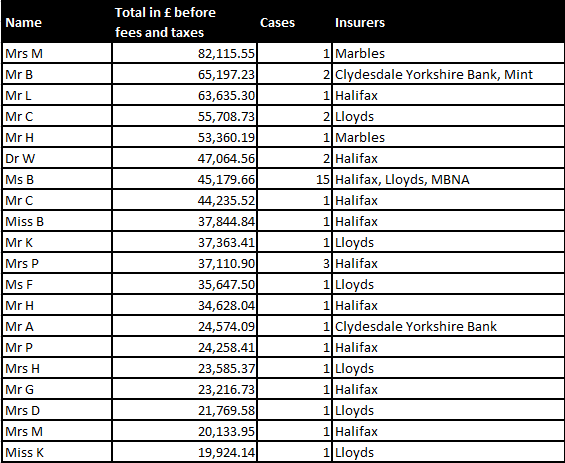 Overall payout
The official Financial Conduct Authority figure for the total amount of compensation paid since January 2011 still stands at £38.3 billion.
However, it has not been updated since December last year and if the figure continued to rise at the average £⅓ million a month for the intervening eight months the overall total is likely to be over £40 billion – £4 billion up on August last year.
± before fees and taxes